Remember that
Surprise Party
we briefly featured a few weeks ago? Well, after weeks of planning, a long day of decorating and a fun night of partying, we're finally sharing the results of all our secret planning.
Designed and decorated with her favorite colors in mind, on Saturday, we celebrated the 40th birthday of one fabulous, loveable diva. Originally thought to be a party for her and her three sisters, this sophisticated surprise party went off without a hitch. Held at the Catalina Clubhouse in Orlando, we used modern damask accents and red, black and white decor to put together the perfect party. We also included framed images of the birthday girl's favorite hip-hop celebrity.
We're so happy we could be a part of this celebration! Happy Birthday Shenita (and the lovely Leo/Virgo sisters). We hope you had a fabulous birthday!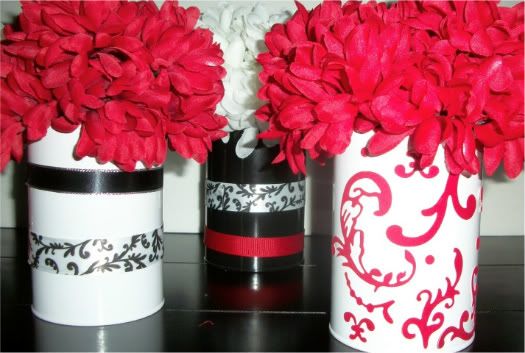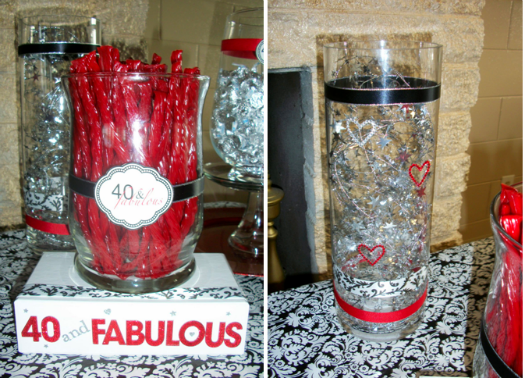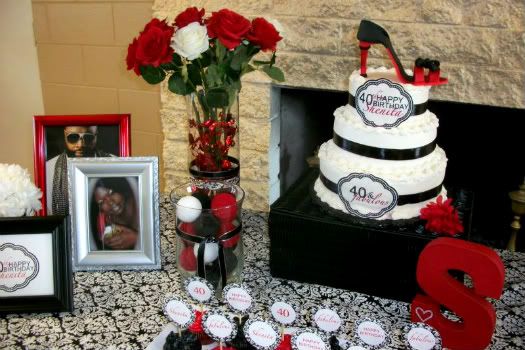 Party Design | LMP
Paper Goods | LMP + Jo-Ann Fabrics & Crafts
Photography | Carletta Hagins + LMP
Cake | Melissa Bess-Delahaye
Cupcakes | Tiff's Treats by Tiffani Rose
Fabrics | IKEA & Jo-Ann Fabrics & Crafts