It's Halloween...
The sky is darkening. You feel a chill. Ghostly horrors are in the air as the moon shines brightly on a cloudless night. It's the last night of October, October 31st. Yes, it's officially Halloween! And because
they
say "you're too old for trick-or-treating" (a statement I believe is debatable), this year you'd like to do something other than pass out candy to the kiddies.
So why not throw an awesome Halloween party?!

Much like Christmas, Halloween is one of those holidays where decorations are what make your party. The key to a great Halloween party is the atmosphere...and Halloween comes with its own color scheme, ambiance, and dress code.
Whether you're planning a big Halloween blowout party, or simply want to make the mood festive for a few family and friends, begin decorating early so you'll be ready for fun when the big day arrives.
Need a little help? No problem! LMP is an expert in planning Halloween parties and we can help you plan a Halloween party unlike any other. We can go with a general Halloween theme - or chose something a little more specific, like
Ghouls Night Out
,
Witches & Warlocks
or
Murder Mystery
.
What do you need in order to plan the scariest party on the block? We'll start with ideas about decorating the outdoors, entryway and inside of your party space. We'll make suggestions for themes, invitations, favors, games, food and more.
Obviously, you'll need to start by sending out invitations; table decor will be necessary in order to add ambience to your party...so will black lights, candles, spooky music and of course, lots of ghosts, cobwebs, bats and creepy spiders.
Here are a few décor ideas to help you get started.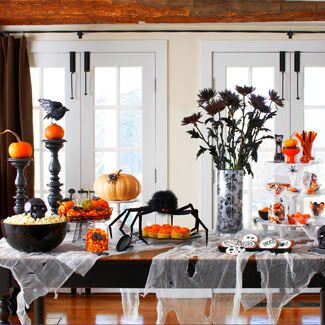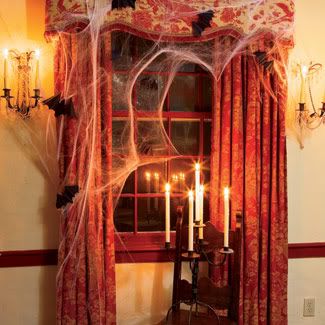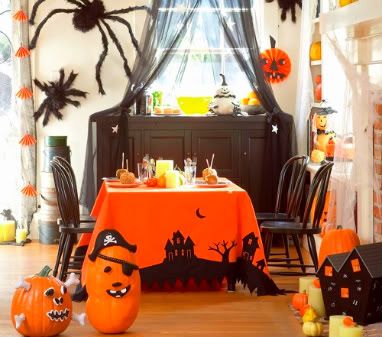 Having the right Halloween food items are essential to a successful party. And what
screams
Halloween better than these goolish treats? Some of our favorites include vampire cookies, an assorted candy buffet and yummy chicken "fingers"!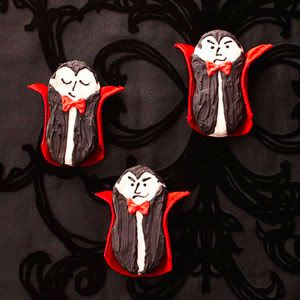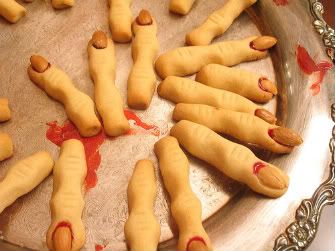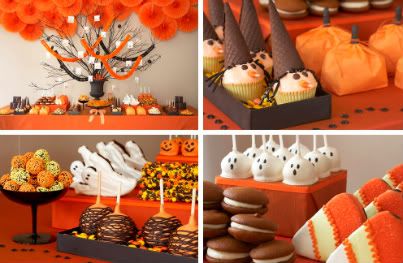 Don't forget, you have to make sure the outdoors set the tone for your party. Check out these creepy lawn ornaments! Spooky huh?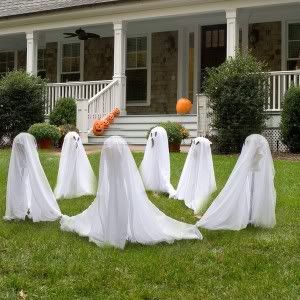 Want to thrown a Halloween party for the kiddies instead? We can also help you plan a spooky party that's little people appropriate. Aren't these invitations adorable?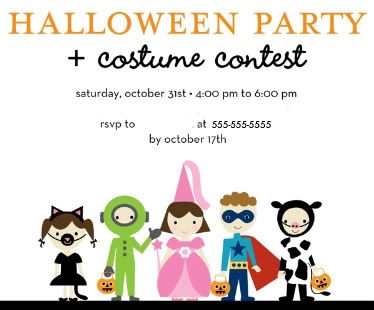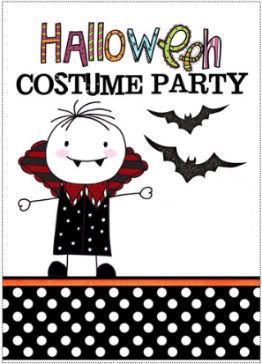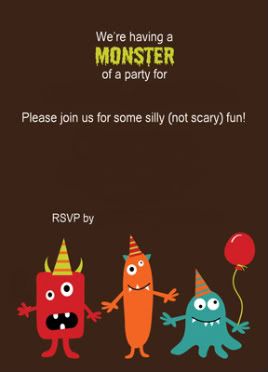 Remember, your Halloween party doesn't have to be elaborate, the main component of any great Halloween party are a few willing participants who want to have fun... with a little bit of scary thrown in.
Happy Halloween!