While gathering ideas for a potential (Fall '11) bride, we ran across a beautiful image of an old rustic barn. And although this bride wanted nothing to do with the great outdoors, she did spend several hours contemplating the possibility of having her reception in this not so traditional location. And why not?

Hosting a wedding reception in a barn has the potential to be spectacular. It's warm, cozy, romantic - and it's perfect for an early evening wedding. We know you're probably thinking..."A barn?" That's right! But don't think of it as the traditional country, dusty, hay-filled type. Instead, think of it as a dimly lit, intimate location – perfect for a couple that's modern, unique and full of creativity.

Can't picture it?
Check out some of our favorite images of receptions that just so happened to be held inside of a barn. You'll love 'em!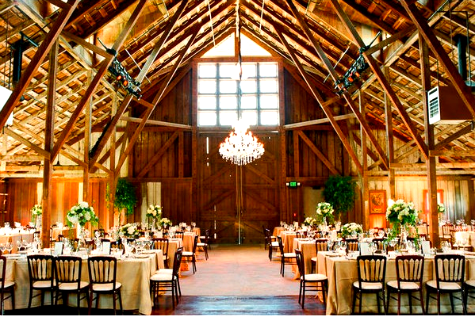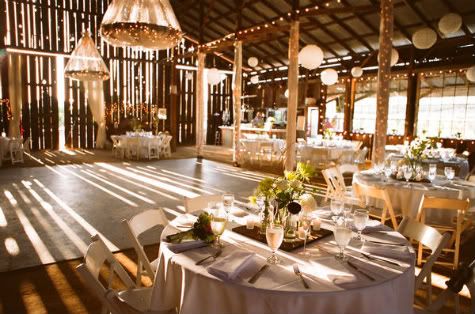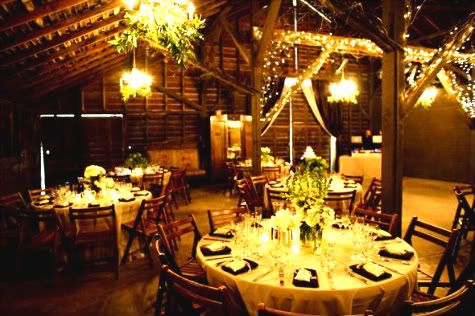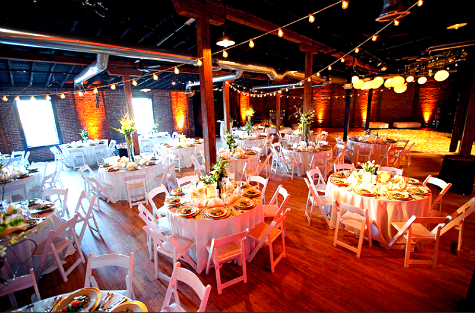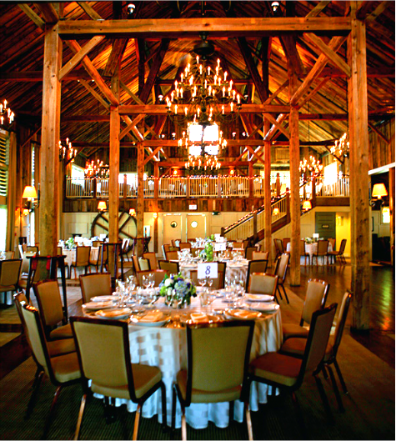 Of course these receptions didn't come to be without lots of hard work. One of the most important factors in finding the perfect barn for a wedding or reception is the condition of the space. Barns that have been or are currently used to house animals will likely require far too much work to make them habitable for a wedding.

Love the idea of having your reception in a barn?
Keep these factors in mind when planning:

+Structural Condition: Is the barn safe for housing a wedding? Will additional insurance be needed to cover the event? What repairs need to be made to ensure the safety of the wedding guests?

+Lighting: Is there existing lighting? If not, can the barn be wired to provide lighting? Will additional electricity be needed for the caterers or entertainment?


+Do appropriate restroom facilities exist within the barn itself? Or, will they be nearby for guests to use. Are those facilities accessible to handicapped guests, as well?

+Is there enough space? The barn should have ample space to house all of the necessities of a wedding and wedding reception. This includes tables, chairs, decorations, space for the caterer and wait staff, and, if there is dancing, a dance floor.

Barns also offer unique photo opportunities that aren't always present at other venues. And choosing the right barn also means choosing decor that will enhance the atmosphere.

With a little creativity, any barn can be turned into a dream wedding and reception venue. And be sure to stay posted!

LMP has great ideas for your holiday parties...
and we can't wait to share them with you!