Spring is almost here...and what does that mean? Beautiful, elegant colors.
And thankfully for LMP, our newest client Monique feels the same as we do about this charming season.

So what's next on our agenda? LMP is excited to help Monique celebrate her 25th birthday! That's right! The big 2-5! Some consider this age a milestone, others say it's the age when your life truly begins -- but no matter what they say, we're happy Monique chose LMP to help her celebrate this momentous occasion.

Monique came to us with the idea of using soft, elegant colors – two words we at LMP would use to describe the early stages of Spring. So what are were thinking?
In an effort to bring the beauty of this season into this event, we're sticking with light and airy pastels. We love the thought of combining blues and greens to make a bold, yet sophisticated statement. Our plans also include an elegant birthday dinner at The Columbia restaurant – a fixture in Tampa's historic Ybor City since 1905.

Check out some of our ideas and let us know what you think...
We're only weeks away from Monique's big day!



Chic, yet sweet treats to satisfy the guests.
And don't you just love this sassy shoe invite?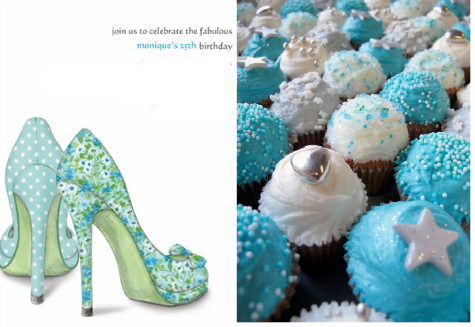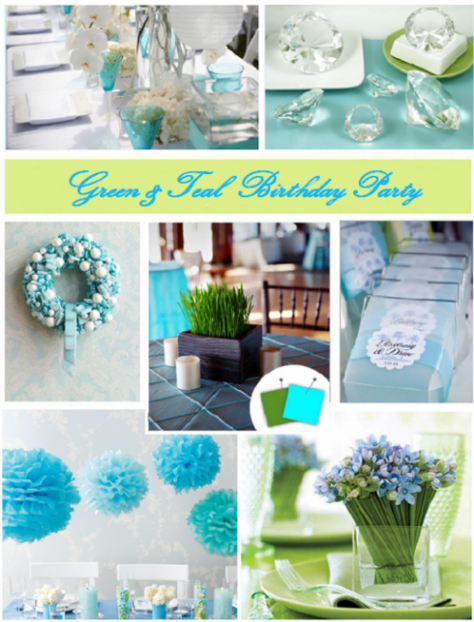 Want to wish Monique a Happy Birthday? Want LMP to help plan your birthday bash? Leave her a comment, or send us and email so we can get started planning your event!

Until next time,