On Monday we received an email from a mother who needed help planning her daughter's 2nd birthday party. She wanted something unique, while at the same time still age appropriate. Our first thought? A princess theme –- who doesn't love to see a little girl all dolled up? But it was a theme we at LMP were all too familiar with, and we wanted to give this excited mom our best ideas.

So after careful consideration, a quick trip through our archived photos, and in keeping with the Spring season, we decided on a Lovely Little Ladybug theme – what could be cuter? This theme offers bold colors and adorable patterns, perfect for a two-year-old!

And we love the inspiration, from the invitation to the party favors!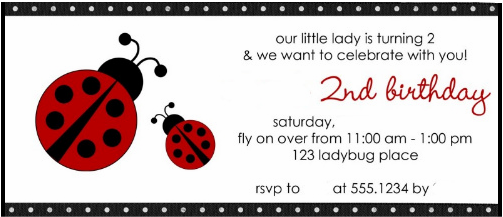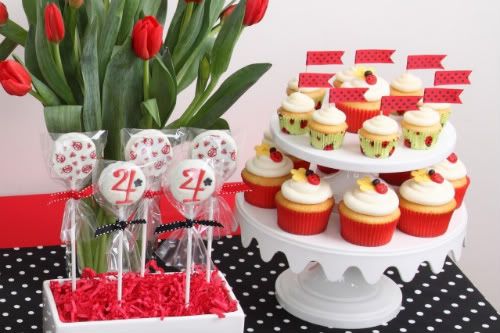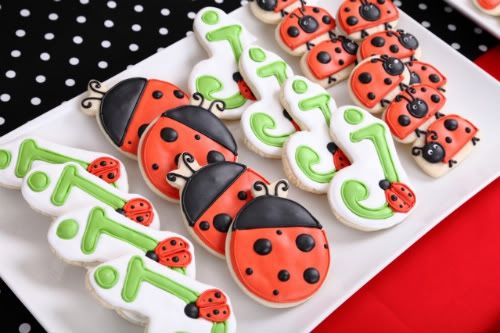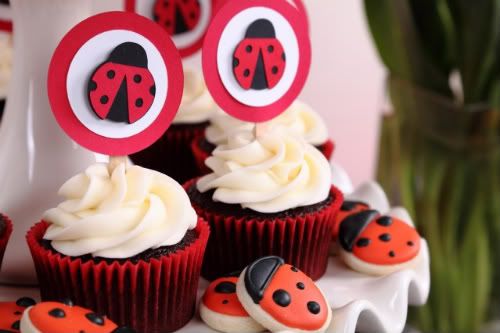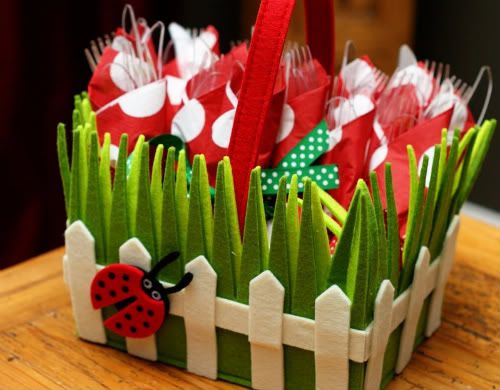 Aren't these party favors adorable?!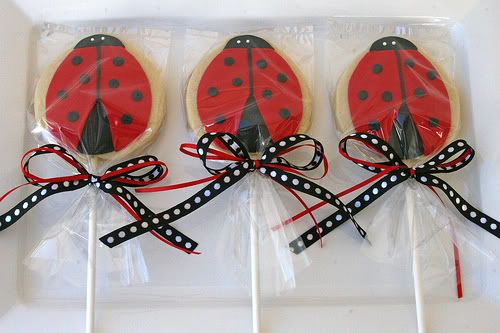 Special thanks to Glorious Treats for some of their amazing designs.

Planning a babyshower instead?
This theme is also perfect for a mommy-to-be who's expecting a little ladybug!

Later Ladybugs,