What's on your agenda for Easter this year? Will you be hosting this year's dinner?
If so, don't let your dining room table go unnoticed. While the kiddies are off decorating their eggs, why not have a little decorating fun of your own? Set the mood for your Easter gathering with an unforgettable, easy-to-make tablescape. You won't need much to bring your dining room table to life.

Need a few ideas?
Try these helpful, inexpensive tips:

--Bring out the china – this will add a little personality and a pop of color to your table. Don't have fancy china? Check out your local dollar or thrift store for inexpensive dishware and accessories.
Or, consider using colorful, seasonal paper plates.

--Have your own garden? Clip those beautiful flowers from your backyard and thrown them in a vase for an instant Easter floral arrangement. And even better, it's free!

--Throw some colorful Easter candy or other snacks in a beautiful glass bowl.
It's great for décor and gives guests a little something to snack on until dinner is served.

Check out these Easter tablescapes.
Who knew your dining room table could look so good...we did!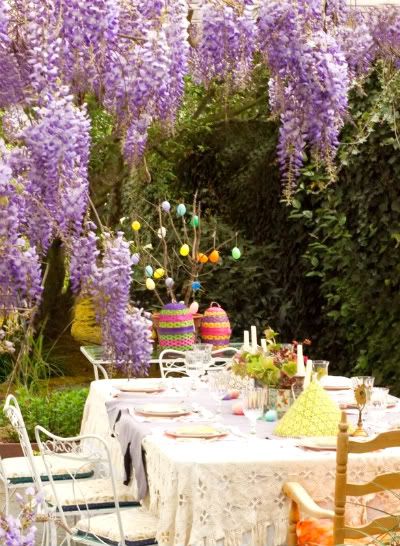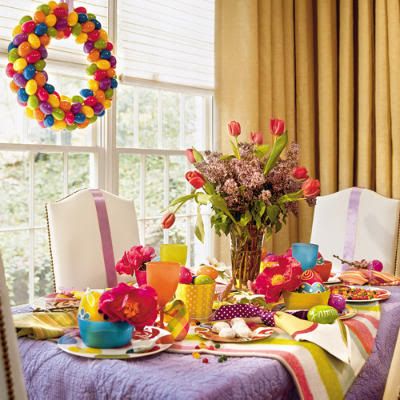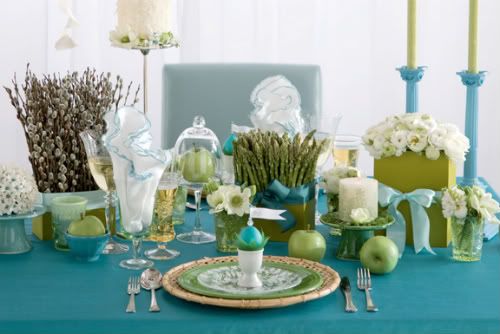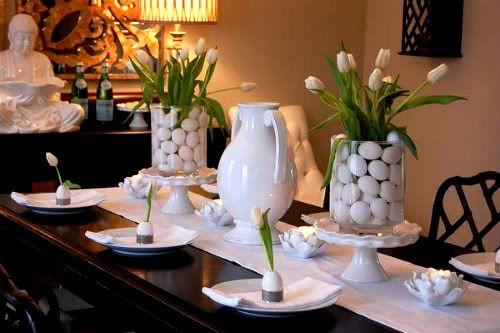 Check back with us soon for more Spring event planning inspiration.
We'll be featuring beautiful and bright ideas for Spring bridal and baby showers.