There's nothing cuter, or more fun, than celebrating a 1st birthday! And we were so excited to help a mom and her little guy do just that. After spending the day outdoors just one day prior, LMP setup shop in a cute clubhouse filled with family, and the littlest of friends, to celebrate Jayce's 1st birthday.
Despite the stormy weather, the party was a huge sussess! There were bubbles, books, balloons and plenty of kid friendly treats -- we must admit, we were a big fan of the gummy bears and pixy stix too! Check out the adorable pictures from our Dr. Seuss birthday celebration!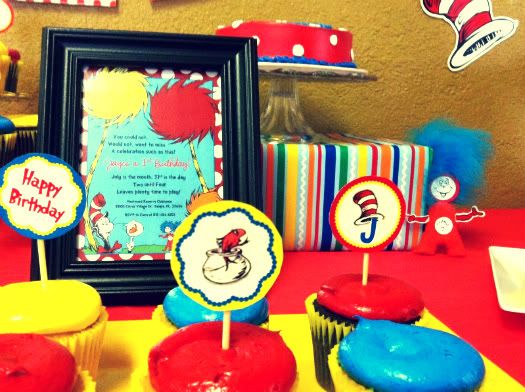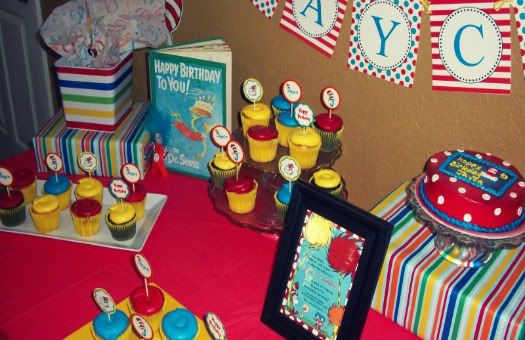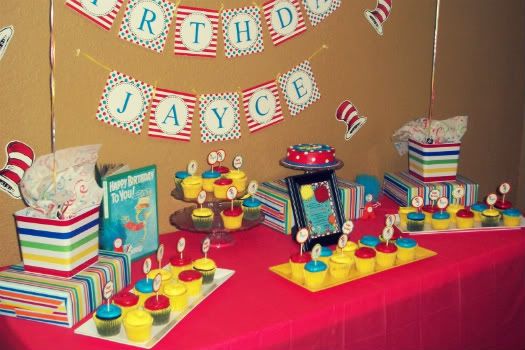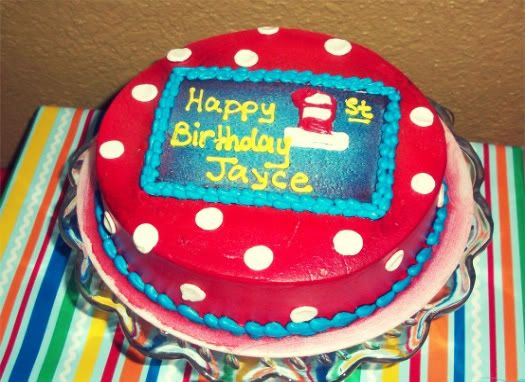 A few of the party details...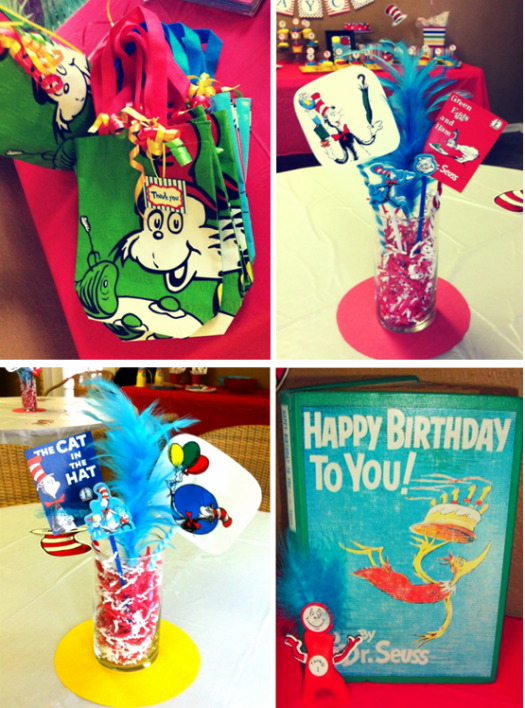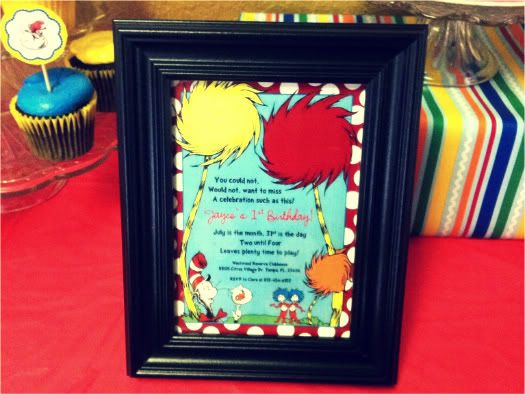 The favor table. The kiddies filled their reusable Dr. Seuss tote bags with Dr. Seuss markers, erasers, silly bands, socks, buttons, stickers, crayons and tons of other goodies!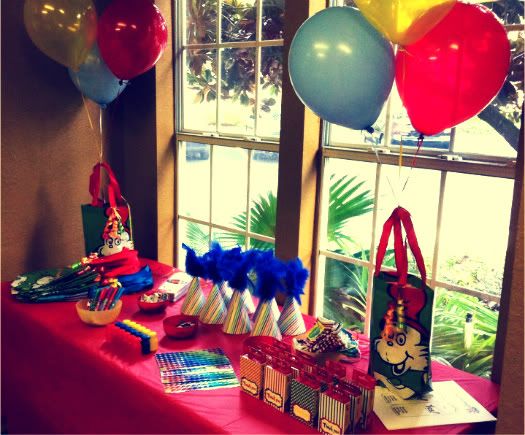 Check out these Thing 1, Thing 2 inspired birthday hats. Love the "hair".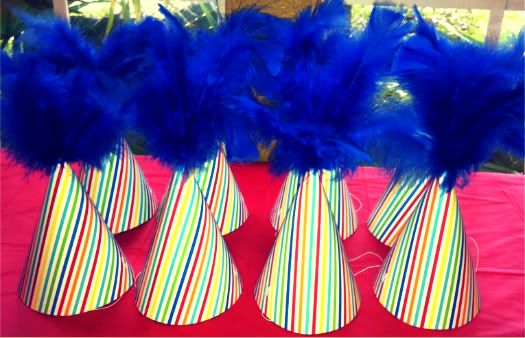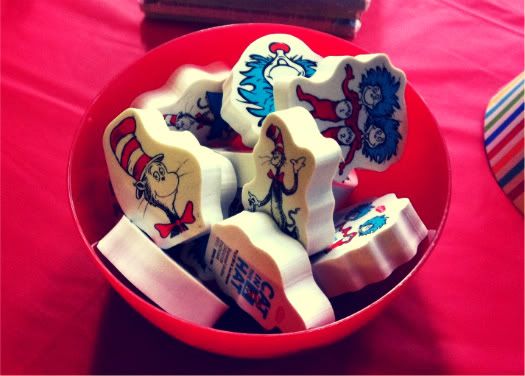 We want to wish Jayce a very special Happy Birthday!
We can't wait to be there to celebrate with you when you turn two!
Were you a guest at Jayce's party? If so, grab mom and dad and tell them to help you leave a comment letting us know how much fun you had! We'll see you soon.