Sunday proved to be a great day to celebrate the upcoming marriage of a beautiful, charismatic bride and her seemingly shy groom.
Arriving early to begin our day of decorating and celebrating, we designed this modern bridal shower with the colors of the couple's November wedding -- using various shades of turquoise, chocolate brown and accents of cream and silver.
The shower was held in a charming clubhouse, intimately filled with some of the couple's closest family and friends. We set up several vignettes throughout -- including a cozy seating area, gift station, a personalized advice bar, and of course, the main décor and candy buffet table.
Check out the designs from this Sunday's beautiful bridal shower. And be sure to leave a comment and let us know what you think!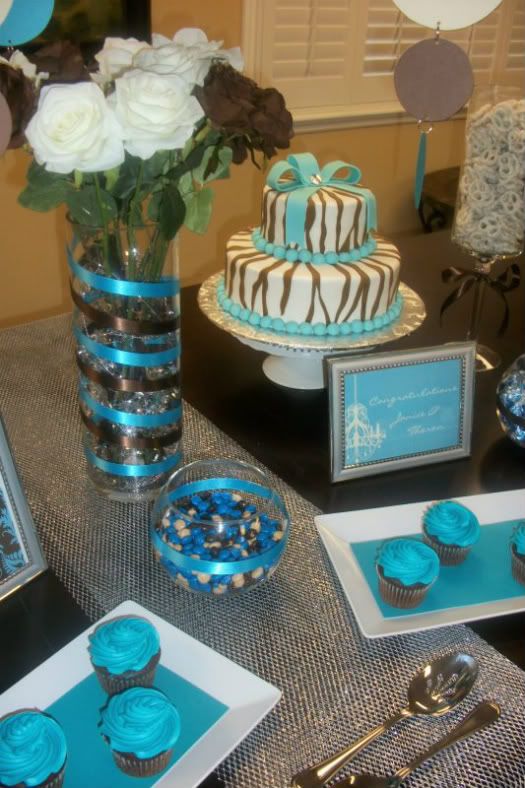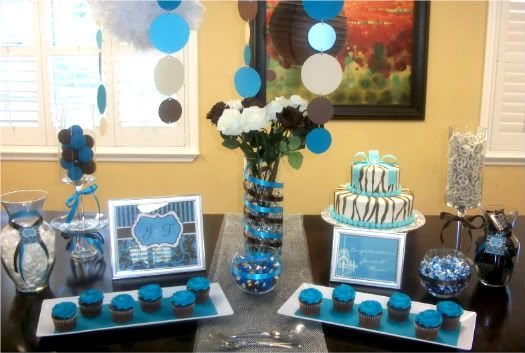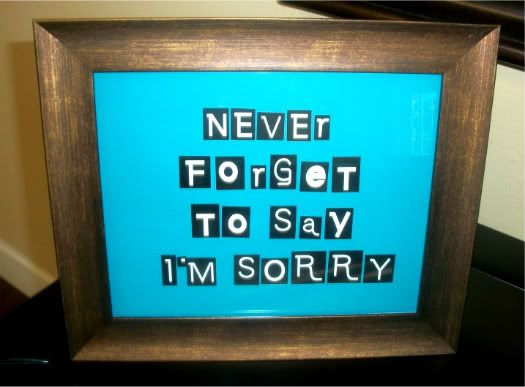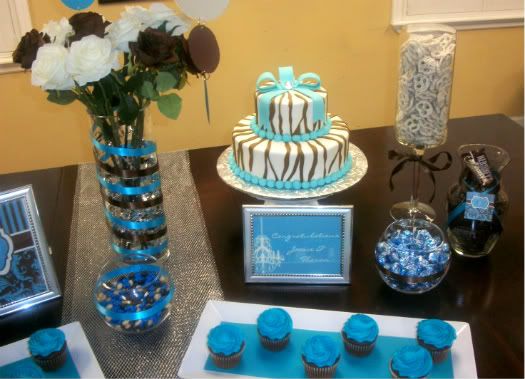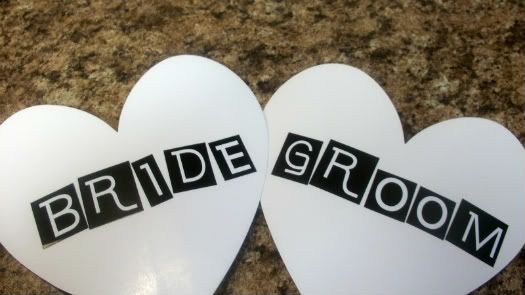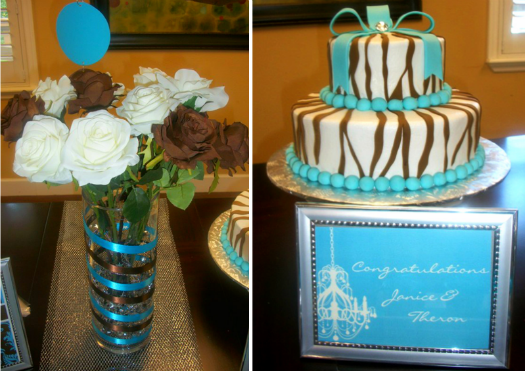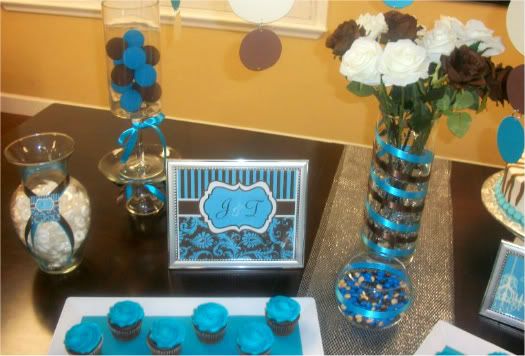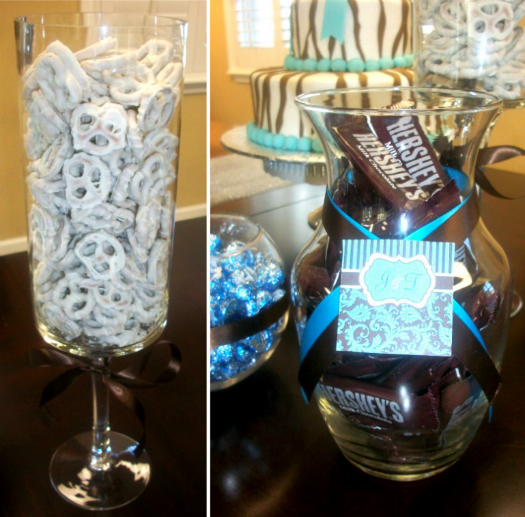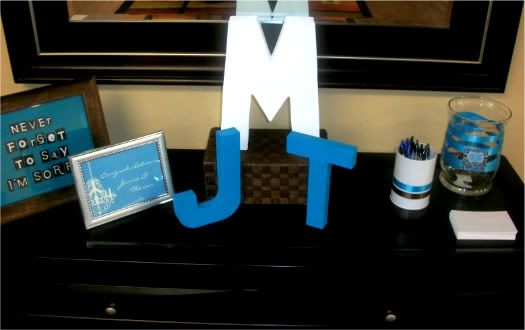 Notes from the Planners: Throughout the planning process, we worked with a group of amazing bridesmaids to produce an elegant event we knew the couple would love. And because we wanted to make sure each item was personalized for the happy couple, we spent a lot of time on DIY projects for this bridal shower -- everything from the 'shades of turquoise mobile chandelier' to the framed monograms. And of course, we also made sure we incorporated our signature designer initials…a staple in all of LMP's events.
Congratulations to the soon-to-be Mr. and Mrs! May your marriage be blessed with love, joy and companionship for all the years of your lives.
Party Design | LMP
Assistant Event Coordination | Ciera White
Invitations/Coordinating Printables | LMP
Decorations and DIY's | LMP
Custom Monograms | LMP
Photographer | LMP
Cake | Melissa Bess-Delahaye
Cupcakes | Walmart Bakery
Paper Goods |
Party City