In preparation for an upcoming baby shower, we're using this beautiful diaper cake as inspiration for the celebration of a new arrival.
Originally designed to welcome another little lady into the world, this diaper cake is full of elegance and loaded with charm...and that's exactly why we love it! And the color scheme is perfect for the early Spring shower we're planning.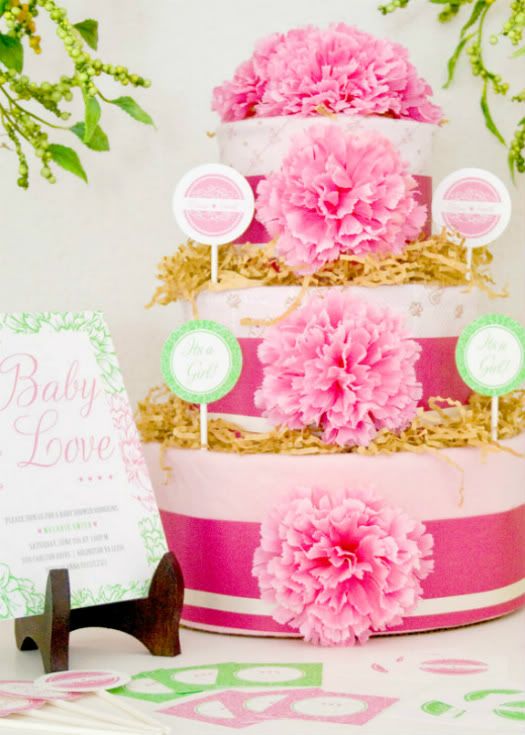 As we begin planning, designing and gathering our ideas, we're taking a moment to share a few of the most adorable diaper cakes we've ever seen. We especially love the diaper cupcake!
They're the cutest thing ever! Wouldn't you agree?