Long gone are the days of the traditional guest book. And although they still serve the same purpose (helping the host keep track of guests in order to send thank you notes, or serving as a reminder of those who attended), many are opting for a unique and creative way to gather info. from their attendees.

Traditionally, a guest book has a hard cover with several pages. Each of these pages contains several lines on which guests can sign their names. In some cases, the guest book may also include a space for contact information. But who wants to do things the traditional way anymore? Why not let your guests express their artistic side by allowing them get a little creative?

Have a souvenir or a hobby? Guests can share their well wishes with you by writing them on your favorite item. Or how about using a wishing tree as a guest book for a baby shower instead? Having a graduation party - use pieces of fabric that can be sewn together to make an inspirational quilt!

Check out these creative guest books that will surprise your guests, and add a little artistic flair to your event! Plus, they'll serve as keepsakes you'll want to show off all the time.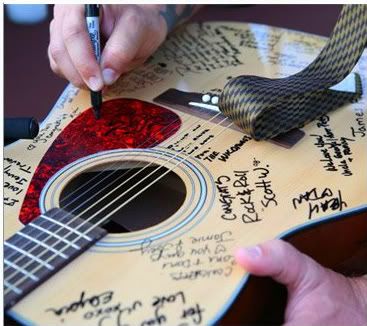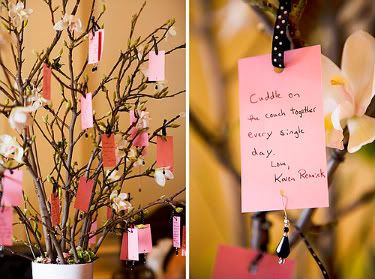 Puzzle pieces anyone? We love this idea!
It's a great way to entertain your guests until the reception begins.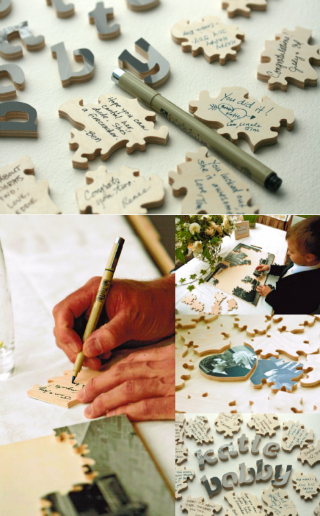 Having your guests leave their thumb print and signature will give you a beautiful piece of artwork to display. Instead of storing a traditional book, you can frame this finished piece and enjoy it for years to come.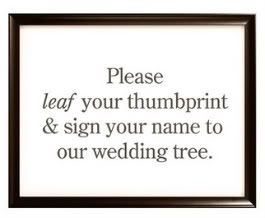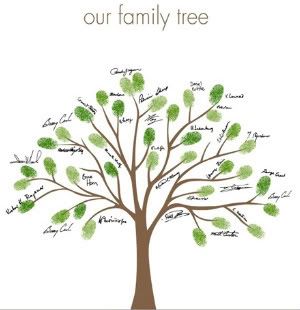 We also love the idea of adding bright, bold colors! This unique guest book also uses the idea of thumb prints – it's quirky, cute and very creative! A great idea for a children's birthday party.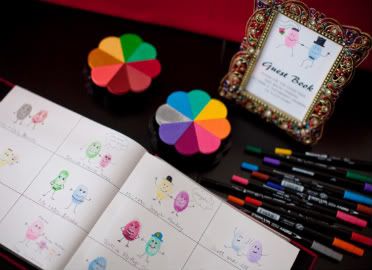 There are hundreds of ways to add a creative touch to an old tradition.
And what better way to show off your creative ideas than at a Halloween party? Up next, LMP will show you how to throw an awesome Halloween bash...
It'll be un-BOO-lievable!

We're also preparing for a Princess themed sleepover.
Stay tuned for our ideas for the royal event!

See you then,