A few weeks ago we posted our ideas for Monique's 25th Birthday -- an event that would call for fun, friends and great food. Well, we decorated and celebrated -- and now we're showing you the results of all our hard work.

On Saturday, we helped Monique celebrate her birthday at the historic Columbia Restaurant in Ybor City. Opened in 1905, the restaurant is known for its beautiful architecture, themed dining rooms and award-winning Spanish/Cuban cuisine.

Guests entering the Mezzanine Dining Room were met with white linens, silver platters, soft candles, and accents of teal, green and tiffany blue. Sophisticated and elegant – just as Monique requested.

The ambiance of the dining room, in combination with our sophisticated décor, served as the back drop to this elegant birthday dinner party. Guests ate, laughed and drank throughout the evening -- they even nibbled on sweet treats just before departing for the remainder of the night's birthday festivities.

We're so happy Monqiue chose us to help her celebrate.
We hope she enjoyed her birthday as much as we enjoyed planning it.

Happy 25th Birthday Monique - LMP wishes you many, many more!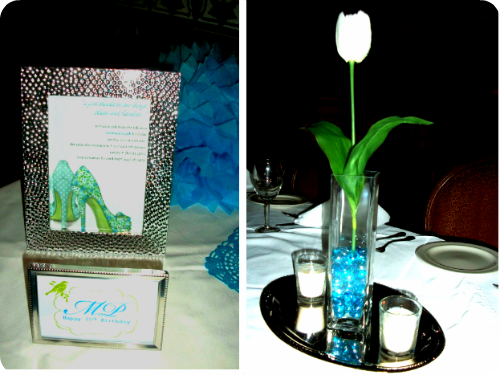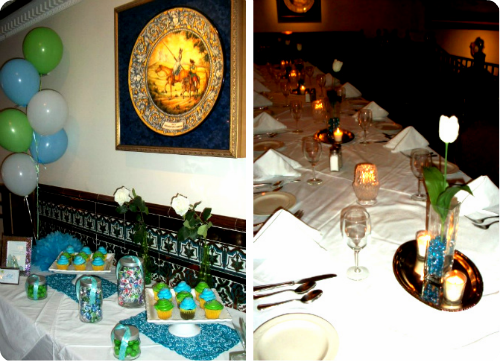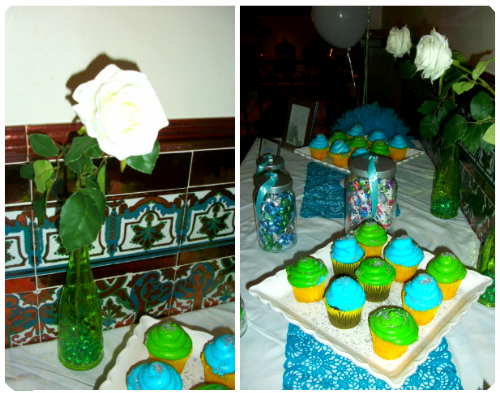 Did you attend Monique's birthday dinner? Tell us what you think!
Or leave a comment for the birthday girl!

Want us to help plan your event?
Send us an email so we can get started today!